At Glengate, we constantly strive to deliver the most inspiring, creative, and innovative projects to our clients. And their praise and appreciation mean everything to us. But it is also exciting, and so rewarding, when our work is recognized by colleagues in the world of design and other leaders within our industry.
Which is why we are thrilled to kick off 2021 by announcing that Glengate has been honored with two Northeast Spa and Pool Association (NESPA) Gold Awards for one of our recent projects—the stunning transformation of a waterfront Westport, Connecticut home. Selected by NESPA from hundreds of entries, our design features a soaring glass entry that connects visually to the land-and-waterscape beyond by a dramatic floating walkway. This path elevated over water leads to an elegant swim pavilion and breezeway. The sophisticated space is further enhanced by a custom water-side fire lounge.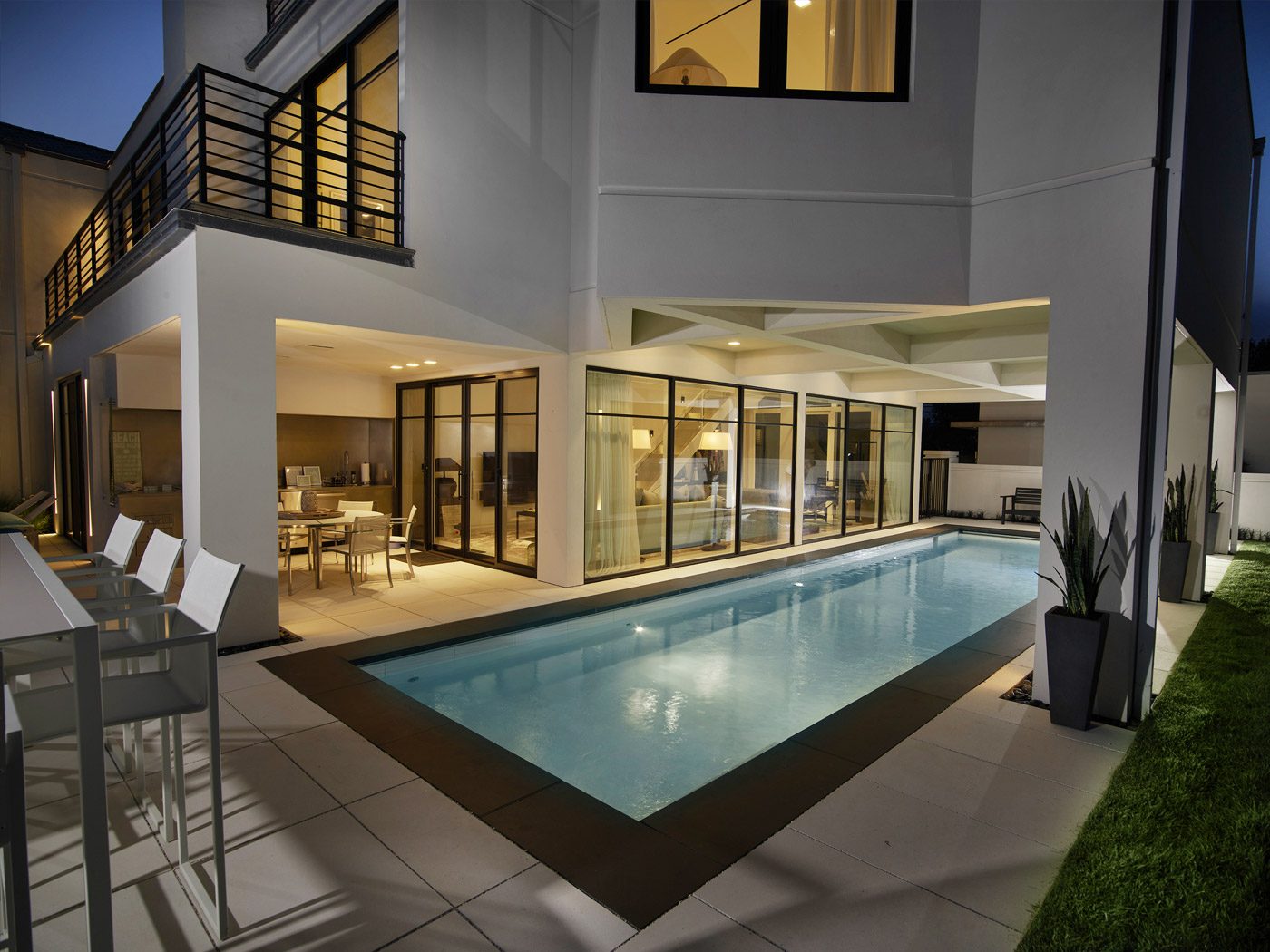 2020 NESPA Gold Medal Award winning pool recognized for its elegant architectural integration.
The floating walkway adds drama and a sophisticated sense of adventure.
Captivating sunsets at the custom fire lounge overlooking the Smith Beach Harbor
Industry recognition plays an important role in Glengate's multi-faceted strategy to excel in all aspects of its business. Brandon Jones, partner and design director, shares, "as a company, we have developed a highly orchestrated, even choreographed, group of professionals—from our landscape architects and designers, to our construction project managers and teams in the field implementing our designs. Our success depends on everyone working toward a collective goal of nothing less than perfect." Jones, who's led the growth of our design department over the past 15 years, adds, "our success, and the success of our clients' projects, is a direct result of the pool of talent we have assembled. It is why we have earned the reputation as one of the region's premier design-build firms."
In addition to being celebrated for our waterfront Westport project, Glengate received recognition for a Rye, New York property, including an Association of Professional Landscape (APL) Designer Gold Award. This coastal project also made us an At Home Magazine A-List winner, and a finalist in HGTV's Ultimate Outdoor Awards (https://www.hgtv.com/design/packages/hgtv-ultimate-outdoor-awards/2019/gorgeous-gardens/gorgeous-gardens-flower-fields-by-the-water). For our client in Rye, we created a visually captivating tapestry of color and texture using native plantings on a once-degraded site. The APL jury lauded Glengate's ability to balance the homeowner's goals while preserving and enhancing this beautiful, yet sensitive, ecosystem.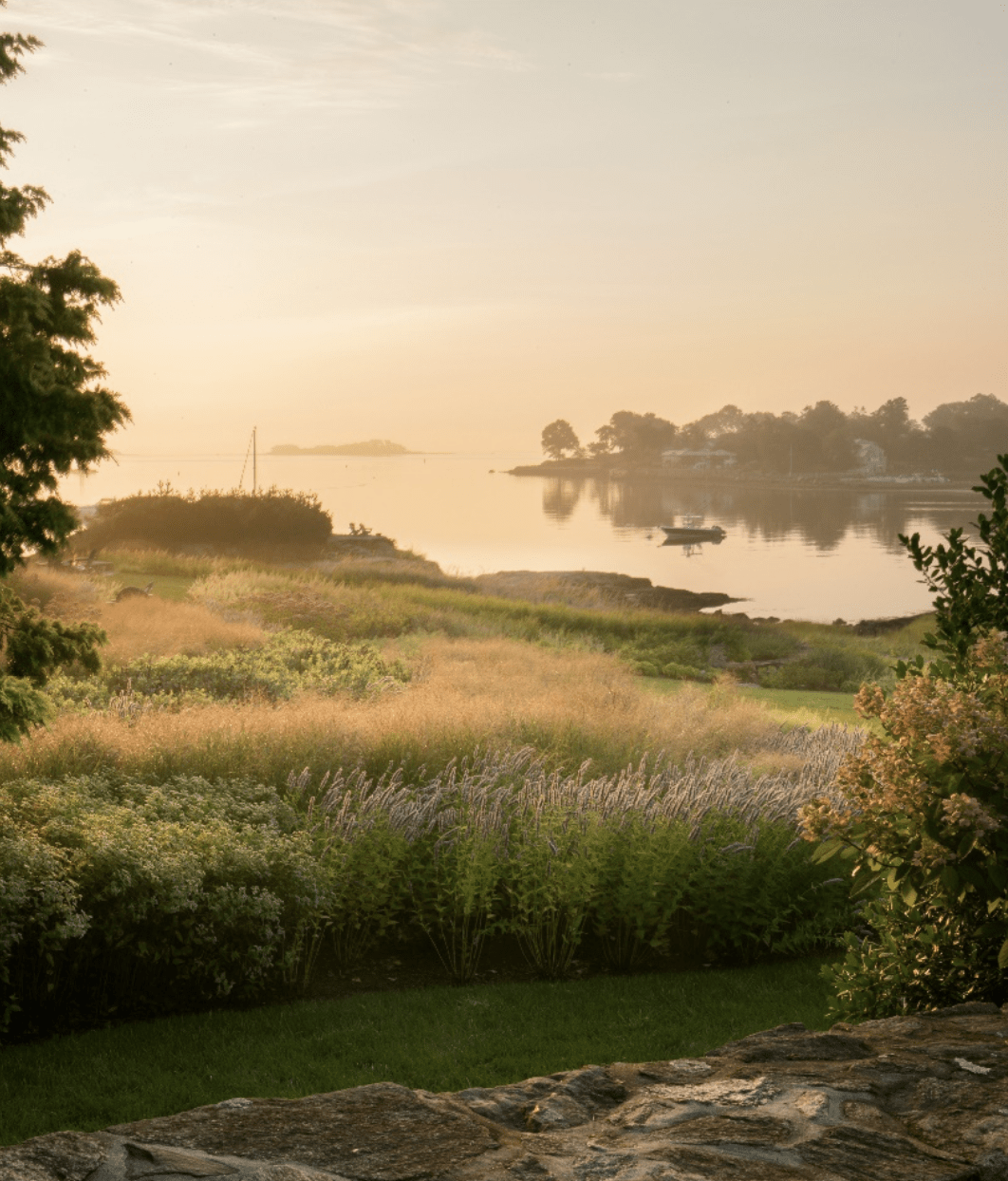 Ecologically sensitive native plantings provide habitat and a year-round tapestry of color and texture.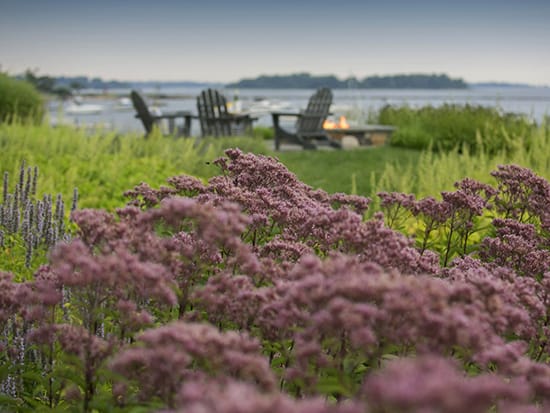 A favorite new family gathering spot to enjoy the stunning views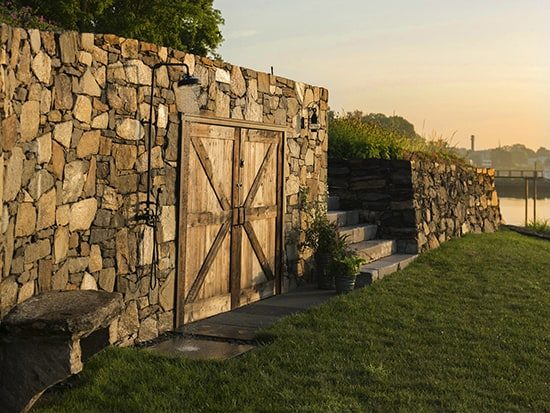 A unique green-roof storage solution for kayaks and other watersports equipment
These are just two recent projects that have been commended by industry leaders; over the course of 50 years, Glengate has been recognized by and received awards from many of the most prestigious organizations in our region including:
Innovation in Design Award presented by Connecticut Cottages and Gardens Magazine
A-List Award presented by At Home Magazine
APLD (Association of Professional Landscape Designers)—in 2012 Brandon Jones, Partner and Design Director, was recognized as International Designer of the Year
HGTV Ultimate Outdoor Awards
New England Home Magazine's, annual "Five Under 40," recognizing rising design leaders in our community; two of Glengate's most accomplished design team members were selected: Cheryl Russ, Landscape Architect; and Brandon Jones, Partner and Design Director.
On behalf of the entire Glengate Family, we extend our heartfelt thanks to our clients for allowing us to partner with them in creating truly world-class designs. View more of our award-winning work by visiting https://www.glengatecompany.com/#portfolio And if you would like to explore how we can help you make your dreams reality please contact our Design Team at 206-762-2000 or email: ClientManager@GlengateCompany.com