Investing in Outdoor Furniture Designoptimizing your space
Are you dreaming of transforming your outdoor space into a stunning oasis that seamlessly blends with your lifestyle and enhances your everyday experiences? Look no further than professional landscape design services paired with high-quality outdoor furniture.
Read on to explore how working with a landscape design company and investing in premium outdoor furniture can elevate your lifestyle and create a truly extraordinary outdoor living experience.
We Tailor Design for Your Unique Space: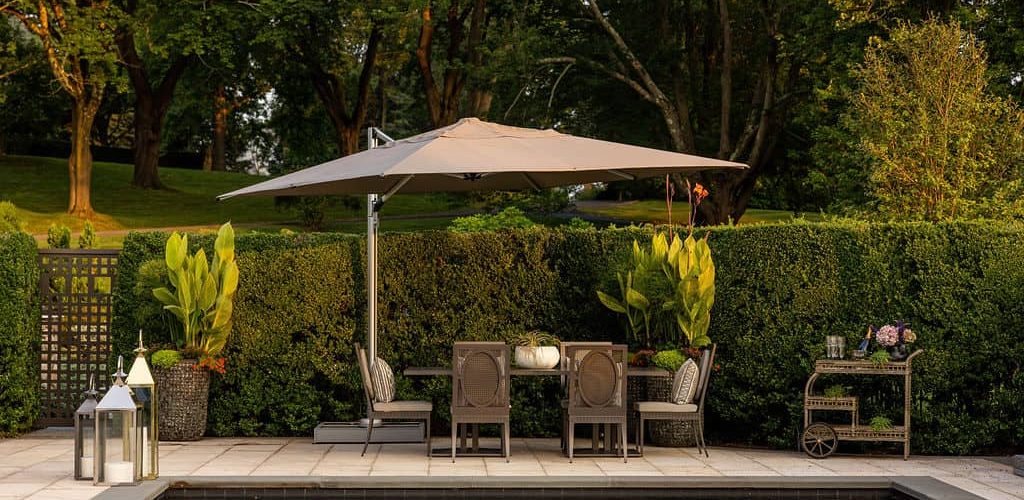 Every outdoor area is unique, presenting its own challenges and opportunities. Our unique expertise allows us to assess your space, determine its potential, and create a customized design that reflects your vision. The result is a harmonious space that maximizes functionality, optimizes flow, and complements your home's architecture. A personalized outdoor design created by a professional brings your dreams to life and sets the stage for memorable moments.
Seamless Integration of Nature and Comfort:
By collaborating with a landscape design company, you gain access to professionals who understand the intricate relationship between nature and human comfort. We expertly integrate natural elements, ensuring they coexist harmoniously with your outdoor furniture spaces. A thoughtfully designed outdoor living area allows you to enjoy the beauty of nature while providing comfortable seating and lounging options for relaxation and entertainment.
Exceptional Quality for Enduring Beauty:
Investing in high-quality outdoor furniture is an investment that pays off in numerous ways. Premium furniture brands (such as our partners: Janus et Cie, Sutherland, and Summer Classics) use superior materials like teak, aluminum, and wrought iron that resist the effects of weather and time. These furniture pieces are built with exceptional craftsmanship, ensuring durability, strength, and longevity. They maintain their beauty, functionality, and structural integrity for years, seasons after season, saving you from the
hassle and cost of frequent replacements.
Unparalleled Comfort and Style:
When it comes to outdoor furniture, luxurious comfort and stunning aesthetics go hand in hand. Our design team collaborates with manufacturers to curate collections that prioritize both comfort and style. Cushions made from high-density foam and weather-resistant fabrics provide exceptional seating experiences, while striking designs and custom finishes create an ambiance that complements your personal taste and enhances the overall look of your outdoor space.
Enhancing Lifestyle and Well-being with the Perfect Furniture:
An expertly designed outdoor living space, furnished with high-quality furniture, is a gateway to an enhanced lifestyle and well-being. It provides a haven for relaxation, a venue for entertaining friends and family, and an extension of your home where you can connect with nature. Spending time in an inviting, aesthetically pleasing outdoor environment has proven mental and physical health benefits, promoting relaxation, reducing stress, and inspiring a greater sense of well-being.
Professional landscape design services and high-quality outdoor furniture are transformative investments that significantly enhance your outdoor living experience. Glengate's meticulous attention to detail, expertise, and artistry provided by landscape designers paired with exceptional furniture craftsmanship ensures a seamless integration of nature and human comfort.
Revel in the beauty, functionality, and enduring charm that come with a thoughtfully designed outdoor space. Elevate your lifestyle by immersing yourself in a space that truly reflects your personality while providing endless moments of joy, relaxation, and connection with the outdoors.