At Glengate, creating the ideal garden space starts with a conversation. Our Property Care Managers are experts at helping create spaces that line up with your needs.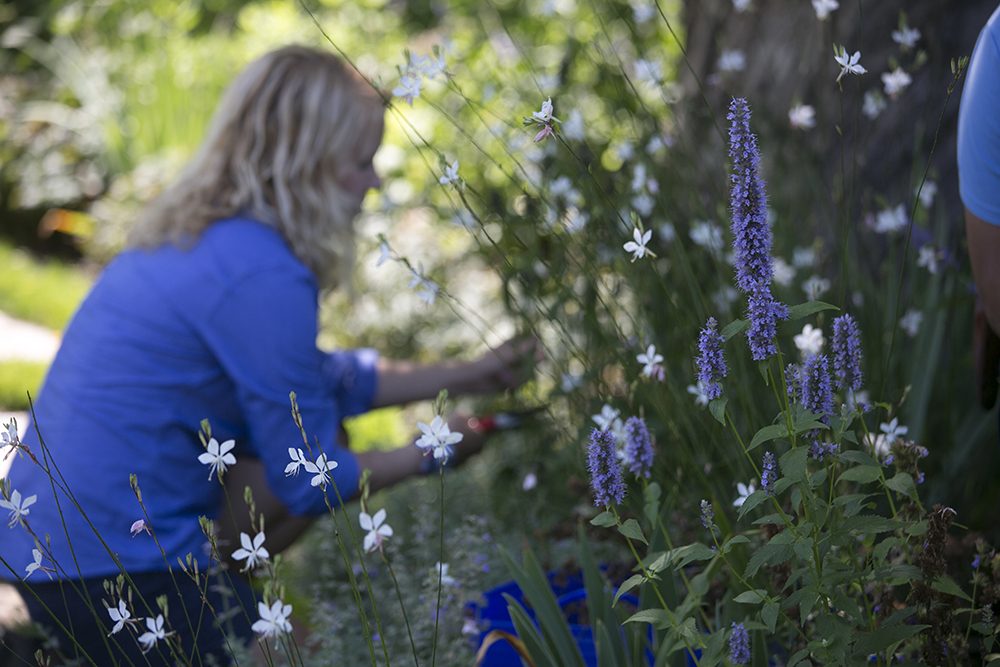 Keep reading to hear examples of frequent requests matched with creative solutions from Glengate Property Care Managers.
Safety First: Our top concern at Glengate is using our expertise to make your property as safe as possible for you and your family to enjoy. Property Care Manager Jonathan Wegweiser has a checklist of a few high priority items he monitors for. His preliminary safety concerns include inspecting masonry, scheduling an arborist, installing drainage to prevent flooding, and utilizing night lighting as a safety feature.
Landscape Lighting: A client may say in passing that stepping out onto the patio in the evening after dinner is the best part of their day. An experienced Property Care Manager like Erica Clark would know to suggest landscape lighting to highlight features of the property and make the best part of her client's day even better.
Unusable Spaces: We often hear from clients that they would love to spend more time on their back deck or patio spaces, but the summer heat is unbearable. A Property Care Manager might recommend building a custom pergola or awning to create shade while fitting seamlessly into the existing space.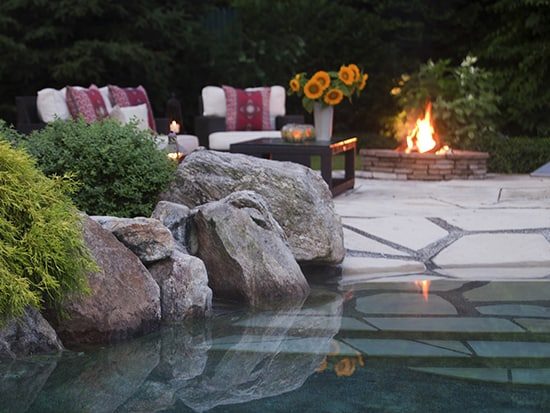 Looking for a Peaceful Retreat: A client may have in mind a peaceful retreat and to commune with nature while on their property. Property Care Manager Greg Hillman would suggest adding the sound of water running to the garden as it creates curiosity, as well as the soothing and relaxing effects that it can have. Depending on the type of water feature it can also attract certain wildlife.
Embracing Change: Many clients enjoy making subtle changes to reflect the four seasons New England offers; a pursuit that fits nicely with container gardening according to Property Care Manager Cecilia Keneally. Containers can be moved, the material transitioned for seasonality and special installations can be done for events. They are a great way to keep playing with the property and highlighting various areas.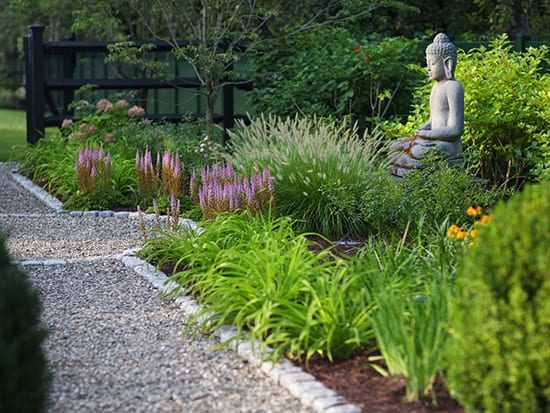 Going Green: Glengate partners with many organizations whose goal is to better our environment. We often hear from clients that they want to make their property greener and more conducive to a better environment. To achieve that goal Property Care Manager Mark Spatz would recommend creating a butterfly garden with native perennials to become part of the Aspetuck Land Trust's Green Corridor initiative and Pollinator Pathway.
Making Room: What if making more space for entertaining is a client's concern? Property Care Manager Dave Gindek would recommend a sitting wall for a terrace that has exhausted its available space. A sitting wall provides seating without taking up more room on a terrace with furniture. It also gives a feeling of enclosure without blocking viewpoints.
Quiet Evenings: When entertaining on a small scale it is the details that play the biggest part. If a client hosts small dinners on a back terrace a water feature would allow for the guests to listen to running water while they dine. A water feature is always a go-to recommendation for Property Care Manager Cathy Bandoian who appreciates their artistic additions to a space as well as their benefit to local wildlife.